John Aldag
Your Liberal Candidate For
Cloverdale–Langley City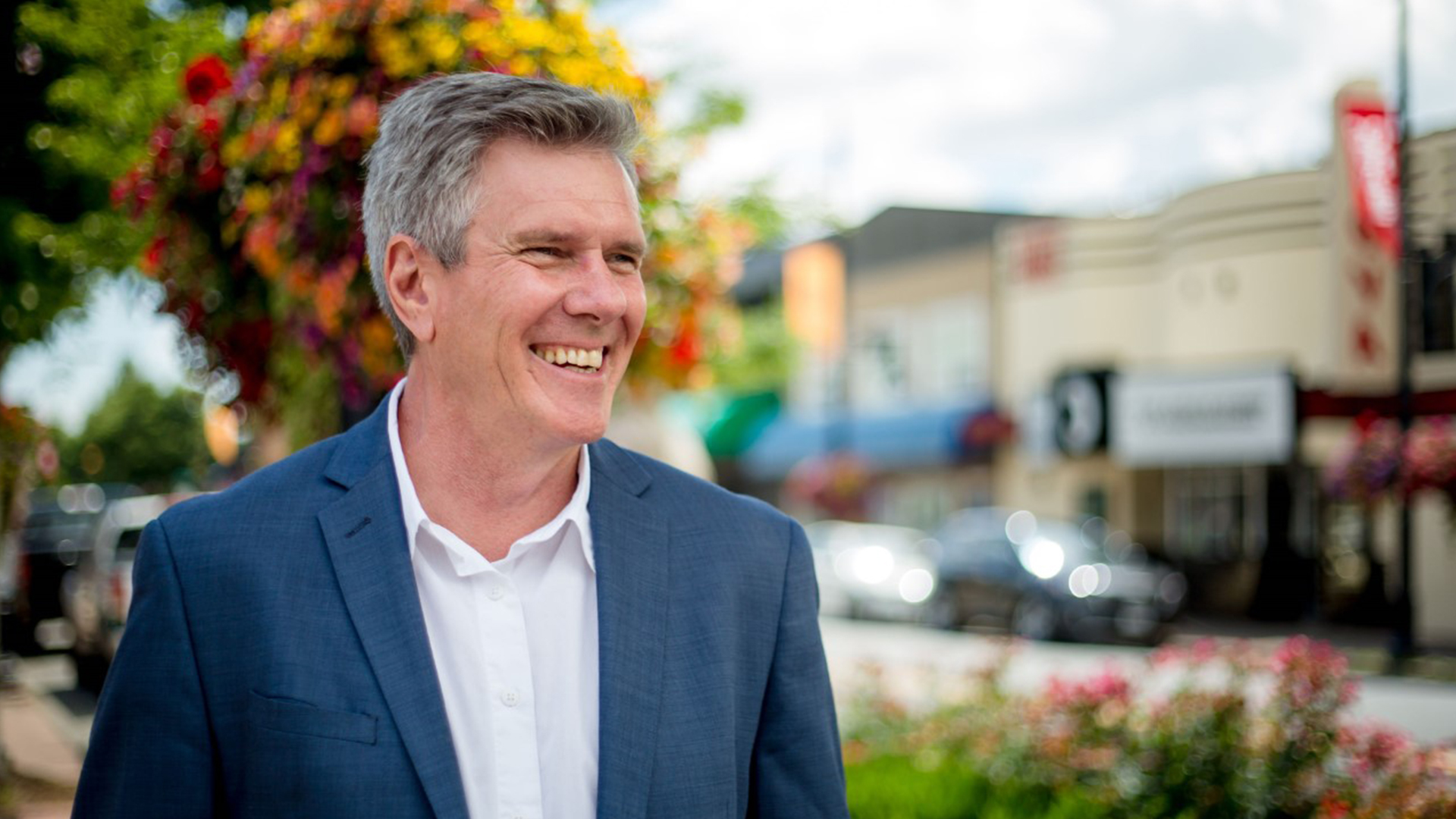 Commit to Vote
Add your name now to show your support for John Aldag in Cloverdale–Langley City.
A champion for a better future in

Cloverdale–Langley City
John Aldag has a proven track record of fighting for the interests of our community in Ottawa. As Cloverdale–Langley City's Liberal Member of Parliament from 2015-2019, John understands the diverse needs of our amazing community.
John has also advocated for families, and small businesses throughout the COVID-19 pandemic, and he is committed to ensuring that we build an even better and stronger community than ever before.
Saskatchewan-born and raised, John lives the values of family, community and service. With a career spanning more than 30 years with Parks Canada, John was posted in Whitehorse, Lake Louise, Yoho, Waterloo, and finally landed in the Lower Mainland in 2005 with his physician wife and 3 children. Before entering politics, he was the administrator for Fort Langley National Historic Site, which combined his passion for the environment with the public services.
During his four years as the Member of Parliament, John saw the leadership and innovation that exists in Cloverdale–Langley City in institutions and small businesses. This ingenuity will help guide Canada's economic recovery and prosperity to new levels.
With a Master of Business Administration degree in Executive Management, a Bachelor of Business Administration in Public Sector Management, and now pursuing a Diploma in Climate Change Leadership, John believes that public policy needs to be guided by scientific evidence and healthy public discussion.
His sense of public service also extends well beyond politics. John has served on numerous volunteer boards, including several environmental, historical, childcare, senior care, hospice, youth athletics, and service organizations.
John Aldag is the representative who will champion the strengths of our extraordinary community and its residents. In the next election, let's get Cloverdale–Langley City moving forward together. #VoteJohnAldag
Twitter
June 30, 2022 00:08:00

This significant federal investment will support local economies and growth in the tourism sector for decades to co… https://t.co/DPucwOLCfM

June 29, 2022 22:16:00

The cost of living increases are particularly difficult for seniors. We are increasing Old Age Security payments by… https://t.co/hBfN8fXWQh
Donate to John's Campaign